How do children learn? How do they grasp entire language systems, codes of communication, symbolic thinking, and mastery of the skills they need to read and write? The answer is so simple that it's sometimes too difficult to grasp. They learn through play!
How can that be? Well, babies learn through play. Do you remember those first games that they played intuitively with us, the first pretend games of peek-a-boo? The elaborate, imaginative play of 3 and 4 year olds grows out of this. The give and take of conversation grows out of a baby's first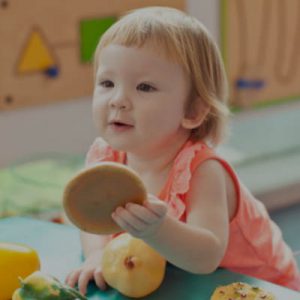 playful smiles and our response to them. The manipulation and solving of puzzles grows out of a baby's first reaching and grasping of objects we use in play with him. If we play with our babies in a loving, nurturing, joyful way, they learn to grow up trusting in people, forming solid relationships with those around them. Knowledge of the world grows out of a baby's early play.