DEBATING
At Julia Gabriel Centre, we believe each individual is exceptional.
Debating Championships
Up For Debate! (Introductory)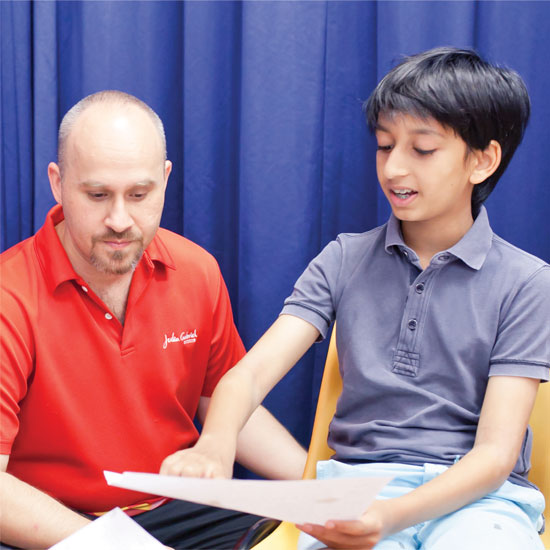 (10 – 12 Years / Primary 4 to 6)
Debating is often referred to as the highest form of speech, and for many people it is also one of the most enjoyable. It has been used throughout history for testing argumentation, formulating legislation and the pursuit of truth. Dive into the world of debate with us during this 5 session programme. Participants will develop their ability to communicate and be persuasive through role-play, presentation exercises, exploration of issues and both formal and informal debates.
The programme aims to enable students to:
Look at and consider issues of interest from different points of view

Structure and develop debate arguments

Develop their public speaking skills and their ability to deliver an argument to an audience with confidence

Develop their ability to speak persuasively.
Participants will develop the following skills:
Language Skills
Developing the appropriate use of language for persuasive speaking
Argumentation Skills
The ability to structure an argument as part of a persuasive case
Presentation Skills


Confidence in planning and presenting structured speeches
Programme Trainer
Mark Gabriel is a Senior Teacher and Director at Julia Gabriel Centre. He served as the Convenor of the World Schools Debating Championship when the event was held in Singapore in 2015 and was the Chief Adjudicator of the World Schools Debating Championship in 2007 when it was held in Seoul. Within Singapore, he has been the Tournament Director of the Singapore Secondary Schools Debating (an event organised by Julia Gabriel Centre) and Chief Adjudicator of the national debating championship for junior colleges. He has also coached primary school debating teams in Singapore which have won multiple inter-school tournaments. Mark was a university-level debater for the University of London as an undergraduate and Cambridge University as a postgraduate. He was a member of teams which reached the Grand Final of the European Universities Debating Championship and won multiple intervarsity tournaments in the UK.