About Us
We believe individuality is the source of original thought, the driver of change.
OUR CENTRES IN SINGAPORE:
We know how important it is for children to learn in a conducive environment. Julia Gabriel Centre takes care and pride in creating warm and welcoming environments in each of our centres to encourage creativity and fun with the coming together of students, educators and parents.
Our flagship centre in Singapore is located centrally in Forum, a popular family-friendly shopping mall on Orchard Road, and we have another centre in Tampines Mall. Each room in our centres is carefully fitted with lots of light and ventilation, filled with child-friendly furniture and inspirational toys, and maintained to stringent standards to ensure a safe environment for children, parents and educators alike. For contact details of our centres in Singapore click here.
The BookRoom
Julia Gabriel Centre's BookRoom first came into being in 1993 as a result of Julia's desire to instil a love of literature into the hearts of children. The BookRoom is named after the poet Eleanor Farjeon's special book 'The Little Bookroom'. There are over 10,000 books, lovingly handpicked by a team of co–ordinators whose dream is to make every visit to our BookRoom an imaginative and magical experience.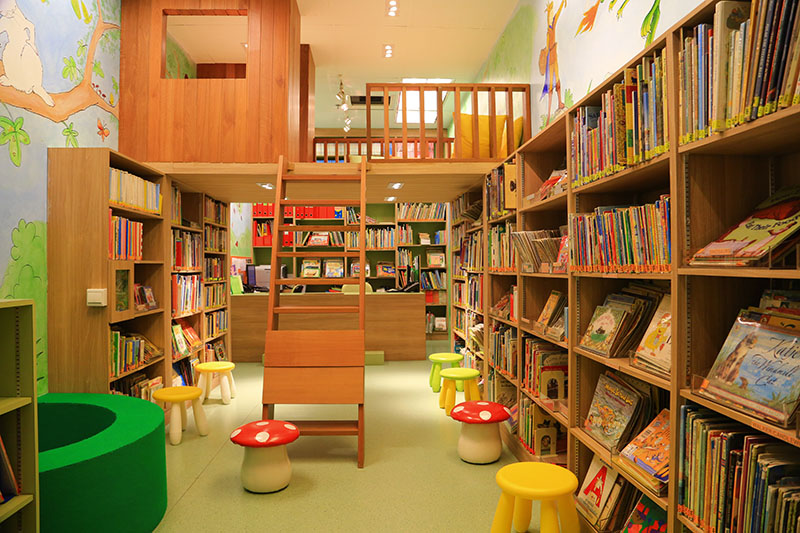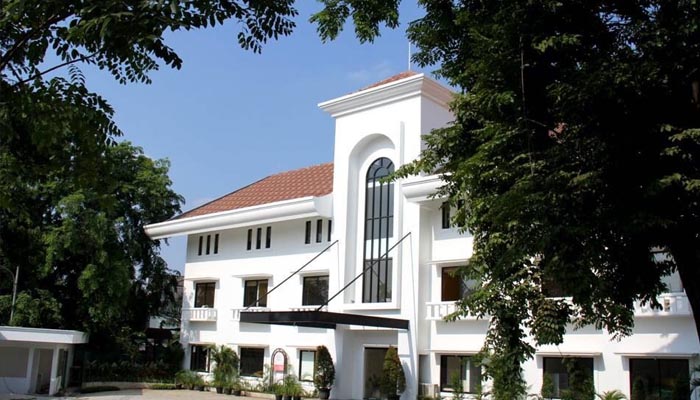 JULIA GABRIEL INTERNATIONAL
The Julia Gabriel Education programmes have proven to be as successful overseas as they have in Singapore. Since 2002 we have slowly expanded the number of our centres overseas. We currently have centres in Jakarta, Kuala Lumpur, Shanghai, Bangkok and New Delhi.  All our overseas partners have wanted to replicate the programmes from Singapore in their home cities. Just as Julia herself began teaching to provide her own children with the benefits of a positive, drama based programme; our partners have experienced the value of the programmes through their own children.
Our team at Julia Gabriel International works closely with our overseas partners to maintain quality control through initial training and ongoing teacher-training, mentoring, providing comprehensive manuals, curriculum, teaching and marketing materials, resources and annual audits.
If you would be interested in bringing our programmes overseas or training your teachers in our EduDrama® methodology please drop us an email on enquiries@juliagabriel.com.  We would be happy to start a conversation on how we can work together and what we require in a partner.
OTHER JULIA GABRIEL EDUCATION CENTRES
Chiltern House Preschool
Named after Julia Gabriel's parents' former home in England, Chiltern House strives to create the nurturing qualities of home – warmth, security and love, offering full childcare services within a comprehensive preschool curriculum. 
Preschool marks the start of the independent experience away from home. Chiltern House prepares students for confident, successful entry into primary school. 
You can read more about how Chiltern House's preschool programme nurtures growing independence along with positive self-esteem and self-image to instil a love of learning through each child's earliest learning experiences here.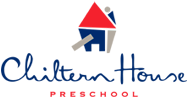 Chengzhu Mandarin Centre
Chengzhu Mandarin Centre evolved naturally, as a result of running Mandarin programmes at Julia Gabriel Centre for well over a decade. In January 2012, the time was right to take the next step with the creation of Chengzhu Mandarin Centre – a wholly Mandarin environment where children and their families are immersed in language and culture, ensuring holistic, meaningful and long-lasting learning experiences.  
Chengzhu Mandarin Centre offers a range of Chinese enrichment programmes for all ages. From as young as 6 months to adult-accompanied programmes to school-years programmes. 
In 2016, we also launched Chengzhu Mandarin Kindergarten to offer a Mandarin-immersed experience for preschool children.  
You can find out more Chengzhu's programmes here.