Free Trial Class
Enrol your child, 18 months to 9 years old, in a free trial lesson (up to 90 minutes) to gain an authentic experience of what to expect in our classes.
Our programmes are carefully created by a team of specialist curriculum writers who understand that children learn best in a safe, nurturing environment where individuals are empowered to be their most confident, expressive and passionate selves. Meet our inspirational educators, find out what we mean by EduDrama®  and how it will benefit your child, and discover how we help each individual meet their full potential.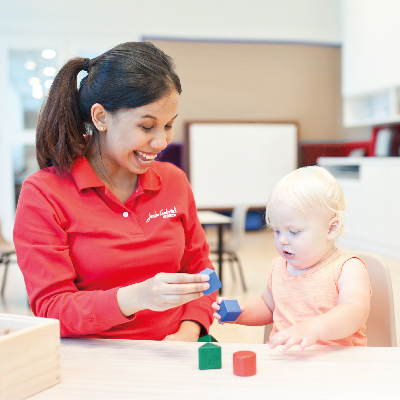 PLAYCLUB
18 months – 3 years
Our PlayClub curriculum encourages autonomy in toddlers as they explore their surroundings, discover their strengths and limitations, and enjoy social interactions with peers and adults. In the process they develop confident and expressive language, naturally.
STORIES ALIVE
18 months – 3 years
This adult accompanied programme uses quality children's literature to bring words and concepts alive in the most imaginative ways. The focus of learning is on engaging young children with drama based activities, in addition to instilling a love of stories and books from an early age.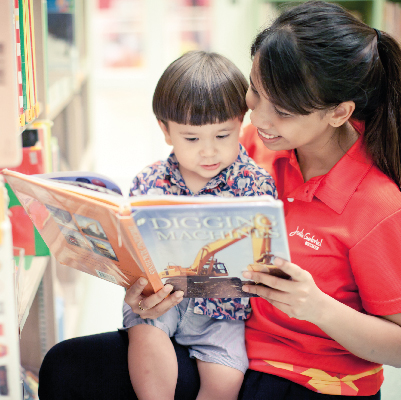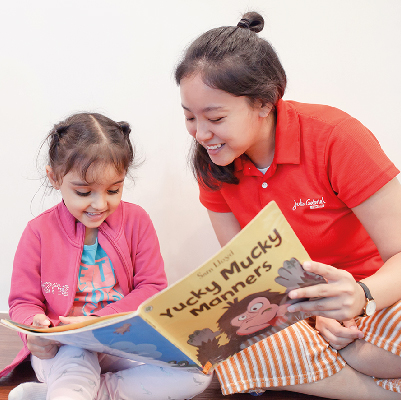 I LOVE READING
Nursery 1 – Nursery 2
Children develop reading readiness through participation in drama activities based on the Alphabet Zoo book. As they make connections between letters and sounds and increase their vocabulary, they are invited to explore language creatively, developing all the skills required to become interested and successful readers.
LET'S READ AND WRITE
Kindergarten 1 – Kindergarten 2
Every child receives close attention from their class educator as they develop their reading and writing skills through experiential learning. From comprehending different text types, to employing various grammar techniques with confidence during writing activities, students discover their own reading, writing and expressive speaking styles.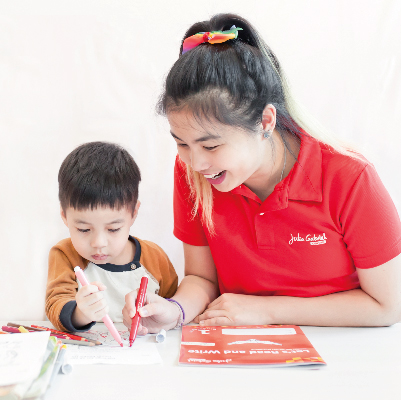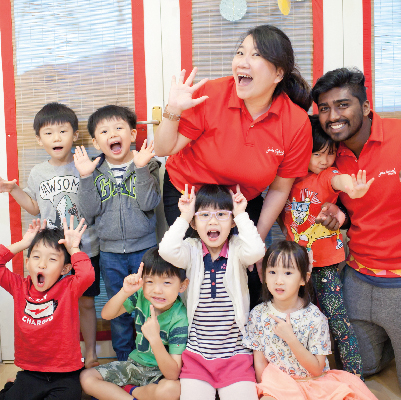 SPEECH & DRAMA
Nursery 1 – Kindergarten 2
The focus of learning for pre-schoolers is language in action using stories, music, role-play, props and teacher-guided dramas. As children develop confidence and independence, learning naturally through age-appropriate activities, they build the skills to solve problems individually and work collaboratively in small groups.
Think 'N Ink for Primary 1 students sets them on the path to becoming competent, expressive writers, as they develop their understanding of a variety of text types and the processes behind creating them. Classes are lively and interactive, ensuring students remain engaged and positively challenged at all times. This unique programme progressively builds literacy skills, enabling students to meet the requirements for comprehension and composition set by the Singapore Ministry of Education.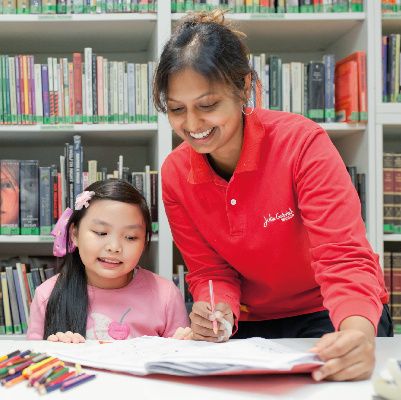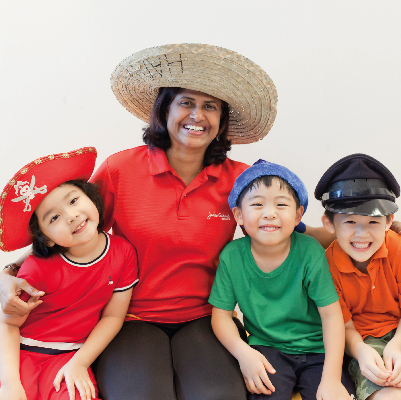 SPEECH COMMUNICATION ARTS
Primary 1 – Primary 3
Working towards Trinity College London's Speech Communication Arts awards, primary students build effective oral, presentation and interpersonal communication skills. Performance, presentations, speech and voice work, improvisation and role-play, along with a variety of creative written communication tasks, are just some of the original and dynamic activities students will enjoy.