PROGRAMMES
At Julia Gabriel Centre, we believe each individual is exceptional.
Holiday Programmes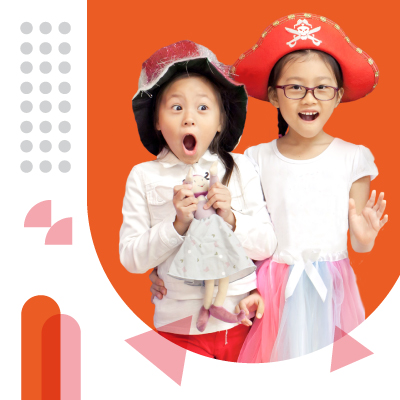 The Amazing Puppet Adventure
Kindergarten 1 & 2 Camp | 5 to 6 years
6 December to 10 December
Things are far from perfect in Puppet Land! The Grand Puppet Master, Azyan, has made an alarming discovery – the puppets have all disappeared! She suspects this is the doing of the stealthy Doctor Stench! Could this be the end of the puppet world as we know it?
Calling all adventurous puppeteers! Come join us for an exciting dramatic adventure to save Puppet Land! Bring your imagination and get involved with 5-days of thrilling puppetry, art and craft, enriching phonetic-based activities and drama. All puppeteers will gain hands-on experience with shadow, sock and marionette puppets and will take back their puppet creations and a self-made puppet theatre at the end of the adventure.
Hurry! The Grand Puppet Master is awaiting your arrival as her little puppeteers, to save Puppet Land!
Forum
9 am – 11.30 am
3.15 pm – 5.45 pm

Tampines Mall
10.30 am – 1 pm
2.30 pm – 5 pm

$470 + GST
*10% discount for UOB Credit and Debit Cardmembers
*15% Group Discount for 4 or more children who register at the same time