PROGRAMMES
At Julia Gabriel Centre, we believe each individual is exceptional.
Holiday Programmes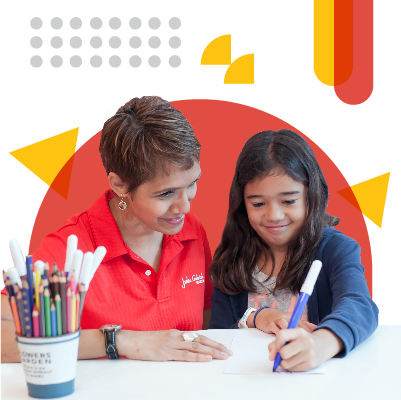 Stage, Strings, Stories
:
Puppeteers Perform!
Primary  1 – 3 Camp | 7 to 9 years
6 December to 10 December
'A puppet is free as long as he loves his strings'
– Sam Harris, American Author
It's days before the International Puppet Festival – a festival of colours, intriguing stories and art on strings. It is a dream come true to be immersed in this world of puppet theatre.
Alas, Dalang Bernie is at a loss! He needs help! All his puppet workers have been quarantined just weeks before the festival. This is your chance to discover the mechanics of a puppet theatre. Are you ready to help Dalang Bernie create new puppets and star in his show at the festival?
Join Dalang Bernie as a puppet apprentice. Immerse yourself in Bernie's thrilling world of puppets. Let Bernie take you on a journey to discover the history of puppets, the wonders of puppet making and writing puppet tales. You will create a portfolio of puppet making instructional manuals, journal your reflections and write your very own stories for the puppet show.
Embark on this incredible journey of bringing puppets to life and experience the thrill of being a puppeteer!
Forum
9 am – 12 pm
3 pm – 6 pm

Tampines Mall
10.30 am – 1.30 pm
2.30 pm – 5.30 pm

$550 + GST
*10% discount for UOB Credit and Debit Cardmembers
*15% Group Discount for 4 or more children who register at the same time