PROGRAMMES
At Julia Gabriel Centre, we believe each individual is exceptional.
Holiday Programmes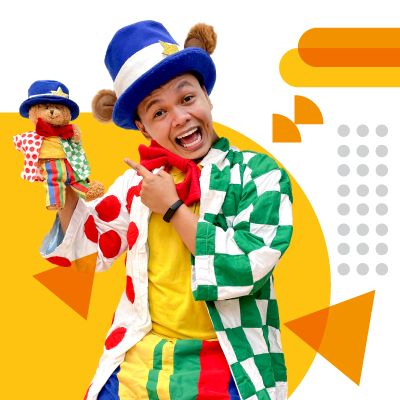 Rainbow Bear's Birthday Bash
PlayNest | 6 – 18 months (Adult Accompanied Programmes)
7 December to 11 December
It's Rainbow Bear's birthday and he would love all his little friends to join him for a five-day celebration. This fantastic week will come alive with interactive storytelling, speech and drama, puppets, art and craft, sensory play and music.
Help Rainbow Bear's best buddies, Ping the Panda and Dotty Dog, prepare for this exciting birthday bonanza. Along the way, your child will delight in creative and physical activities purposefully designed to ignite their curiosity and imagination. As they explore and have fun individually, with other infants and with adults as part of a group, every experience will introduce them to new language possibilities and help widen their understanding of the world around them.    
Come and join us for this wondrous week and help make Rainbow Bear's wishes come true!
Forum
9 am – 10.30 am
11 am – 12.30 pm
1 pm – 2.30 pm

$425 + GST
*10% discount for UOB Credit and Debit Cardmembers
*15% Group Discount for 4 or more children who register at the same time