PROGRAMMES
At Julia Gabriel Centre, we believe each individual is exceptional.
Holiday Programmes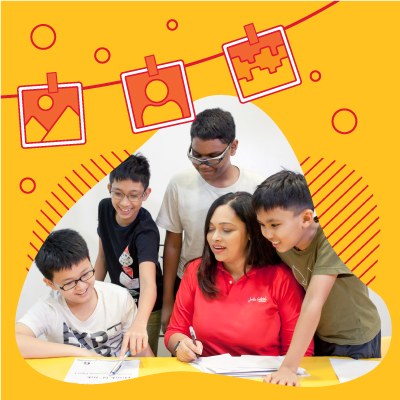 Snapshots from the Past
Primary  3 – 5 Camp
WEEK 2 | 7 DECEMBER – 11 DECEMBER 2020
Have you ever wondered about your family's roots? Are you curious about what life was like for your great-grandparents? Are you enthralled by stories of distant relatives whose traits you appear to have inherited?
Meet Alexandra, who is desperately seeking help to trace her family history. While clearing out the attic in her London home, Alexandra made an unexpected discovery. Wedged at the back of an old cupboard was a dusty album filled with sepia-tinted photographs and faded newspaper clippings. Flipping through the fragile and yellowed pages, Alexandra realised that she has ancestral roots in Singapore. However the old photographs in Alexandra's albums are the only clues she has to begin her journey.
We invite budding investigators and history buffs to join us for a five-day adventure as we help Alexandra trace her family roots and understand more about her culture and heritage. Through drama activities, our investigators travel to the past, interview members of Alexandra's family, study news reports and recreate significant events in Alexandra's past which will help her to understand her present.
Armed with a collection of original stories and reports with visual documentation, which will be compiled into a Family Scrapbook, the investigators will present their findings on the last day of this dramatic adventure.
Are you ready to piece together snapshots from the past and create a new present and future? Your mission, if you are willing to accept it, will require you to be equipped with a camera, your keen powers of observation and a passion for unravelling the truth!
$550 + GST
*10% discount for UOB debit/credit card members
*15% Group Discount for 4 or more children who register at the same time