PROGRAMMES
At Julia Gabriel Centre, we believe each individual is exceptional.
Holiday Programmes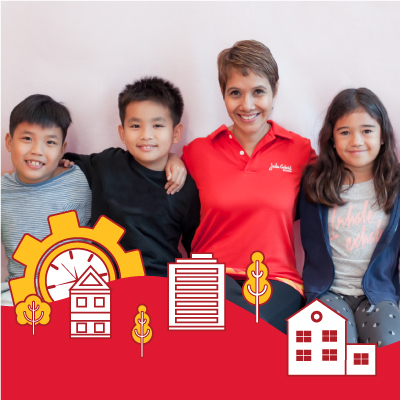 Heroes Unleashed
Primary  3 – 5 Camp
WEEK 1 | 30 NOVEMBER – 4 DECEMBER 2020
'I think a hero is any person really intent on making this a better place for all people'
– Maya Angelou
The world in 2090 has forgotten what it's like to live in a green and lush environment with sustainable habitats for all living creatures. In a society overwhelmed with technology, cyber bullying has become the norm. Education remains inaccessible to everyone due to income inequality. The future looks bleak. The world needs heroes who can combat these issues and create a new world order. One person is determined to create these heroes.
Ke'Ein, the great, great granddaughter of Albert Einstein used her trusty time machine to travel to the year 2090 and was baffled to see the world in its desolate state. She wants to prevent this from happening and decides to create heroes who will save the world and form a wonderful future.
Join Ke'Ein in a 5-day camp where you will learn what it takes to be a hero. Using Ke'Ein's time machine, we will travel around the world and meet real-life heroes who changed the course of history for the better. We will produce a portfolio which will include journals, posters, poems, and reports to rally the world into creating a better future.
Are you ready to be a hero? Then join our December camp to be part of this epic adventure!
$550 + GST
*10% discount for UOB debit/credit card members
*15% Group Discount for 4 or more children who register at the same time