PROGRAMMES
At Julia Gabriel Centre, we believe each individual is exceptional.
Holiday Programmes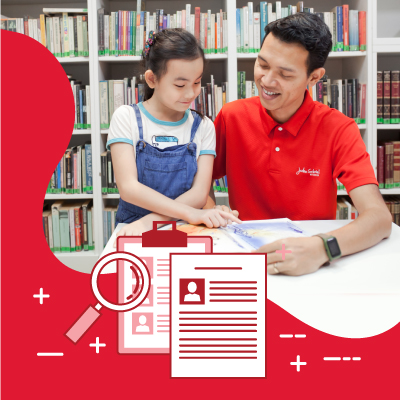 Missing Person! 
Primary 1 & 2 Camp
WEEK 3 | 14 DECEMBER – 18 DECEMBER 2020
Have you ever dreamed of solving crimes? Do you fantasise about becoming an investigator? This is your chance to help solve a mystery!
A travel and lifestyle reporter from TLR News has been reported missing. Join a team of investigators to help solve the mysterious disappearance of Leslie Rushmore. To gain entry into the Metropolitan Criminal Task Force, you'll undergo basic training in combat and defence. You'll also interview various suspects and uncover the clues that may lead you to Leslie. Along the way, you'll complete your Investigation Report, which will be presented on the last day of this dramatic adventure.
Will the Metropolitan Council accept your findings? Will Leslie Rushmore ever be found?
Bring your investigative minds and curious attitudes on this journey and perhaps you may solve the mystery of this missing person and receive an accolade from the Metropolitan Council!
Tampines Mall
2.30 pm – 5.30 pm
$550 + GST
*10% discount for UOB debit/credit card members
*15% Group Discount for 4 or more children who register at the same time