PROGRAMMES
At Julia Gabriel Centre, we believe each individual is exceptional.
Holiday Programmes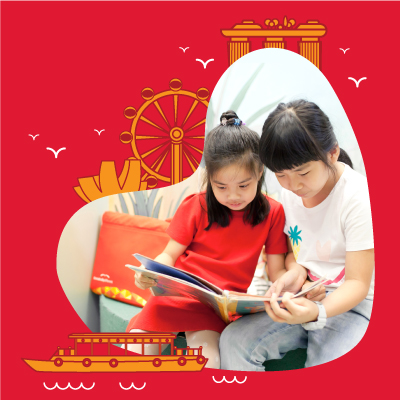 Legendary!
Primary 1 & 2 Camp
WEEK 2 | 7 DECEMBER – 11 DECEMBER 2020
Are legends true? Are Singapore's treasured tales based on historical facts, or have they been fabricated with elements of fiction? Have our legends changed and evolved over time?
Join us as we unravel the truth by travelling to the past to discover the real legends of our beloved island. Be immersed in five days of action-packed adventure as we delve into a world of heroes and heroines and experience history unfolding.
As roving reporters, we'll investigate each legend, experience first-hand the thrills and spills with various characters we meet and compile our findings.
Immersed in drama while learning the elements of creating captivating stories, our legendary investigators will also be inspired to write their very own tales which will be compiled into a scrapbook of fact and fiction.
Are you someone who is keen to try your hand at being a roving reporter? Do you love tales with historical twists mingled with folklore? Are you eager to explore the many legends which have shaped the lives of the people of Singapore?
Sign up now for a legendary experience!
$550 + GST
*10% discount for UOB debit/credit card members
*15% Group Discount for 4 or more children who register at the same time