PROGRAMMES
At Julia Gabriel Centre, we believe each individual is exceptional.
Holiday Programmes


PlayClub | 18 months to 3 years (Adult Accompanied Programmes)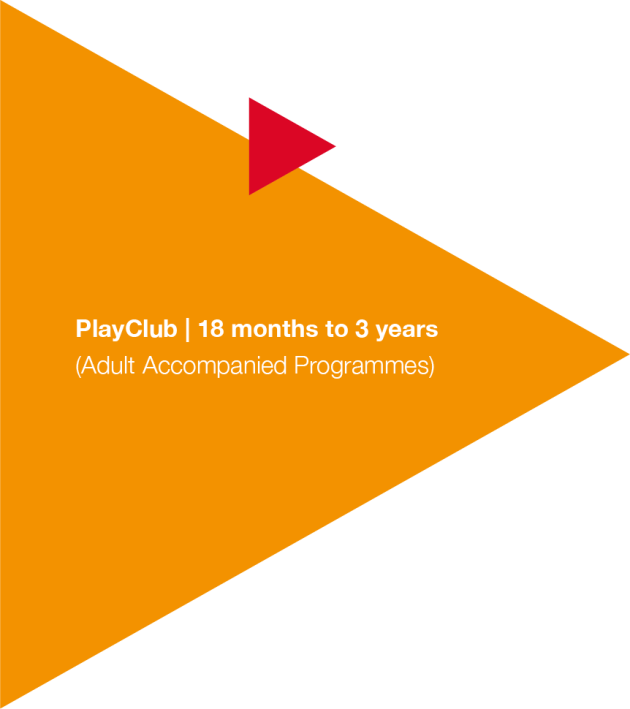 The warmth of a campfire never fails to lighten up young hearts! Imagine the smell of toasty marshmallows and the glow of happy faces reflected in a flickering firelight! Friendships formed during a campfire are truly special.
Join us for a week of camaraderie as our lively educators recreate a cosy camp space in our PlayClub studio. Get to know your fellow campers and a host of much loved characters, as you embark on an exciting learning journey of art and craft, cheerful songs and colourful stories.
This five-day immersive 'camping' experience will strengthen bonds between infants and adults in highly engaging ways. Every activity is designed to enhance the natural absorption of language at the earliest age, to spark curiosity and to help develop social, emotional and physical skills in the most nurturing and positive environment.
This captivating week will conclude with a jolly gathering around a cosy 'bonfire', where we will enjoy a rousing singalong, delicious food and exciting games!
Are you ready for an adventure that is bound to draw out the adventurous spirit in everyone?
Forum
9.00 am – 11.00 am
11.30 am – 1.30 pm
2.00 pm – 4.00 pm

For the 9am class, the performance and activities will be from 9am to 10.30am
For the 11.30am class, the performance and activities will be from 11am to 12.30pm
For the 2pm class, the performance and activities will be from 1pm to 2.30pm
$450 + GST
*10% discount for UOB Credit and Debit Cardmembers
*15% Group Discount for 4 or more children who register at the same time