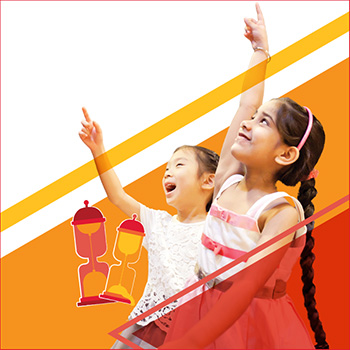 TRAVEL THROUGH TIME
(Primary 1 – 3)
Speech & Drama and Readers & Writers Camp
Week 1
Week 2
Forum
9 am – 12 pm
9 am – 12 pm
1 pm – 4 pm
3 pm – 6 pm
3 pm – 6 pm
Week 1
Week 2
Tampines Mall
10.30 am – 1.30 pm
10.30 am – 1.30 pm
2.30 pm – 5.30 pm
2.30 pm – 5.30 pm

Are you ready time travellers?

The world famous crazy scientist, Dr Maximilian, who developed a time machine, has disappeared! He hasn't been seen for a year now! We need a brave rescue team to travel through time and search for him.

Our time travellers will explore Dr Maximilian's laboratory for clues before creating a time machine of their own. They will use it to travel to ancient civilisations, return to the ice age and journey to future cities while looking for the crazy scientist.

Along the way, these intrepid travellers will tackle fiction and non-fiction texts, explore poems, crack secret codes, write special messages and preserve a record of their discoveries in a time travel log for future generations.

Quick, let's find Dr Maximilian and bring him and his time machine home before we too get lost in time forever!

Sign Up Now!