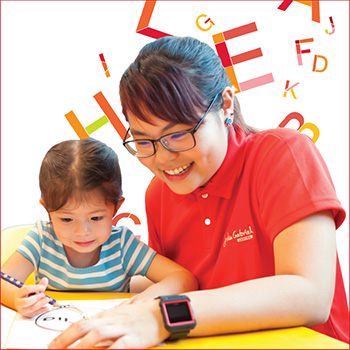 THE AMAZING ALPHABET ADVENTURE
(Nursery 1 & 2)
Speech & Drama and Readers & Writers Camp
Week 1
Week 2
Forum
9 am – 11.30 am
9 am – 11.30 am
12 pm – 2.30 pm
12 pm – 2.30 pm
3 pm – 5.30 pm
3.30 pm – 6 pm
Week 1
Week 2
Tampines Mall
10.30 am – 1 pm
10.30 am – 1 pm
2.30 pm – 5 pm
2.30 pm – 5 pm

The Annual Alphabet Show is around the corner but some letters of the alphabet are missing! A group of Alphabet Agents led by Ms Lala Letter, the Queen of Alphabet Land,are in desperate need of help to find these missing letters.

Alphabet Agents need to have phonetic and phonemic awareness, a keen eye for details, a creative imagination and the courage of budding sleuths.

If you have what it takes to bean Alphabet Agent, join us on thisthrilling mission involving dramatic adventures in Alphabet Land, where we delve into stories and poems, discover clues with our spy glasses and help Ms Lala Letter stage the Annual Alphabet Show.

Our five-day journey will be recorded through art and craft and literacy activities, all of which will be stored in a personalised Alphabet Agent briefcase which the agents can take home after the Annual Alphabet Show on the last day.

Hurry! Registration is now open to sign up to be an Alphabet Agent!

Sign Up Now!