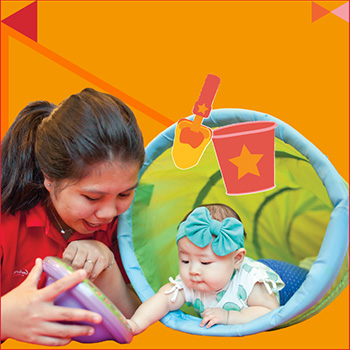 RAINBOW BEAR'S BEACH ADVENTURE
(PLAYNEST)
(6 – 18 Months)
Adult Accompanied Programme
Forum (week 2)

9 am – 10.30 am
11 am – 12.30 pm
1 pm – 2.30 pm

Who loves the beach? We do! Rainbow Bear and friends are ready to take you all on an amazing adventure to the beach! Join us as we explore life by the seashore through exciting stories, art activities, dramatic play and music. What better way to spend a holiday with your baby!

To bring this experience to life, we'll all go on a beach bonanza at the end of our five-day adventure. We'll splash in the water, feel the soft sand between our toes and gently soak up the sun. Come on everyone! It's time to have some fun!

We can't wait to see you there!

Sign Up Now!