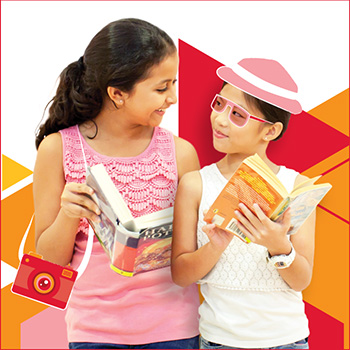 MYSTERY WRITERS
(Primary 4 – 6)
Speech & Drama and Readers & Writers Camp
Week 1
Week 2
Forum
9 am – 12 pm
3 pm – 6 pm
3 pm – 6 pm
Week 1
Week 2
Tampines Mall
10.30 am – 1.30 pm
10.30 am – 1.30 pm
2.30 pm – 5.30 pm
2.30 pm – 5.30 pm

In a quiet publishing house on Brooke Street, a man called Harris Burdick enters and leaves a collection of mysterious drawings with a single line describing each picture. He promises to return with a story for each drawing but he never comes back!

Many years later, Mr White, an accomplished writer and publisher, decides to compile these drawings and publish them as a book. However, Harris Burdick's 'stories' have neither been created nor told!

Mr White is eager to publish a book of the drawings, each accompanied by their own narrative. He needs the help of mystery writers who are eager to engage in improvisation, drama and character study to stimulate their imagination and craft these exciting stories.

Are you a budding mystery writer? Do you love to apply your literary skills to the creation of gripping stories that will leave your readers at the edge of their seats?

Apply for a writing apprenticeship with Mr White and take up the challenge of writing the untold tales of Harris Burdick. Your apprenticeship will include an opportunity to publish your narrative in a short story collection. This unique collection of tales will be revealed on the last day of this five-day apprenticeship, in a dramatic storytelling performance.

Put in your application for the apprenticeship now so as not to miss this once in a lifetime opportunity to be a mystery writer!

Sign Up Now!